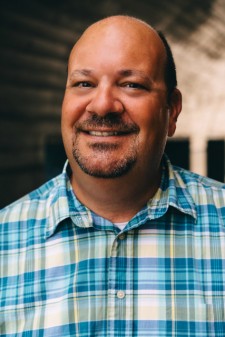 KANSAS CITY, Mo., October 30, 2017 (Newswire.com) - It is with great excitement that System Blue announces Don Click as the Vice President of Marketing. He joins the team of President, David Gibbs, Vice President of Products, Allan Murray, Director of Sales, Erik Christ, and Director of Communications, Jen Lowe.
Don Click's experience in the music business spans over two decades. He began his career in Product Development, Marketing and Artist Relations for Pearl/Adams, then later continued with ProMark/D'Addario for an additional 10 years where he held roles in Product Management, Director of Marketing and Education/Artist Relations.
Don has many great years of experience and knowledge in the marching arts. We are excited to add his expertise on all things marketing and product development to the System Blue team.

David Gibbs, President, System Blue
Don is the co-founder of the Independent World Class percussion group Music City Mystique and served as the Executive Director until 2006. He remains active on the McM Board of Directors as well as the Design Team.
Don is a sought-after designer and program coordinator for marching bands and winter percussion programs nationwide. Touching all WGI percussion divisions, he has had numerous finalists and medal recipients in his 25-year history. He continues to actively judge in all areas of the performing arts.
Don's drum corps affiliation is diverse and spans many years. This includes performing with the Bayonne Bridgemen, Suncoast Sound and The Concord Blue Devils.
Don has served as a member of the Percussion Advisory Board, Percussion Steering Committee, and the Board of Directors for Winter Guard International. He was inducted into the WGI Hall of Fame in 2010 and the Southeastern Color Guard Circuit Hall of Fame in 2013.
Don currently serves on the WGI Executive Committee as Treasurer as well as has served as President of the Southeastern Color Guard Circuit previously serving as the Percussion Coordinator.
Don resides in Katy, Texas with his wife Stephanie and their children Avery and Piper.
Excellence is in our DNA. Backed by over 100 years of experience and knowledge, System Blue proudly delivers the products and education we've only dared to dream of.
Source: System Blue
Share: